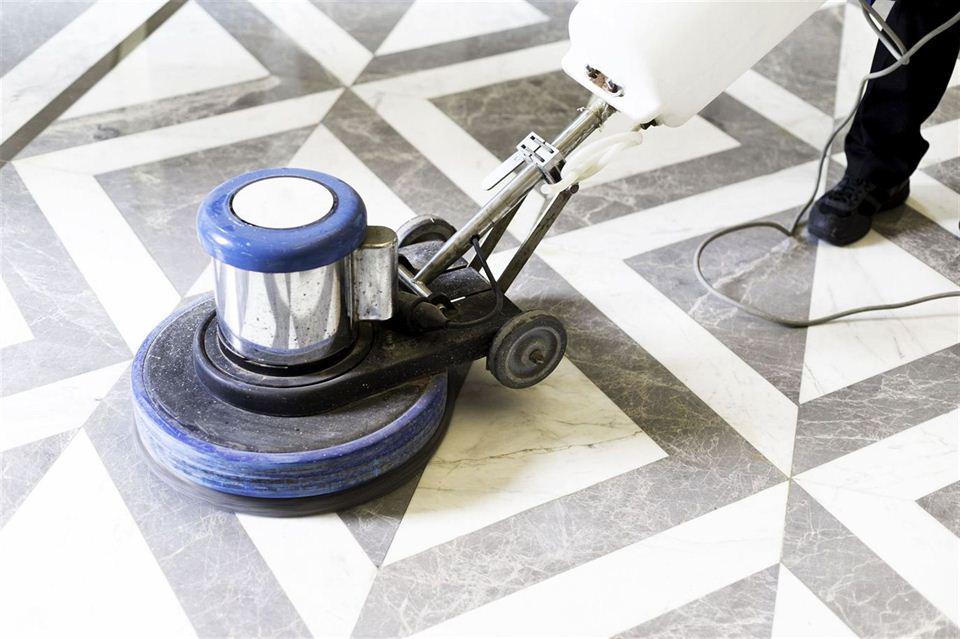 Are you interested in making your floors shine like new again? Many homeowners want to recreate the look and feel of a fresh new floor but they do not want to invest in a new version. Professional cleaning services often boast that they can make your floor look like new through buffing or polishing, but what do these terms actually mean? 
If you have been contemplating refreshing your floors, you need to know the difference between these two types of services. Let's dive into the details! 
What is Buffing? 
Buffing the floor is the less extensive of the two options, though they are very similar in nature. A professional will take a buffing machine with slowly-rotating pads and a spray solution to restore shine to your floor. The spray solution is designed to fill in small dents, dings, and scratches so that they are less noticeable. The rotating pads work this solution into the surface of your floor to create a shine. 
One of the reasons many people like buffing their floors is to remove scuff marks and dirt. It is a simple way to deeply clean a hard surface floor. When it is finished, your floors will look almost like new again. 
What is Polishing? 
On the other hand, you might want to consider polishing or burnishing your floor. This is a slightly less common procedure and requires a great deal of skill and isn't something that you should try on your own at home. The basic concept is the same, but the burnishing machine has pads that move at a much faster rate than buffing. As a result, they actually take a thin layer off the top of your floor to create a brand new surface. 
This is great for homeowners who have deep dents and chips in their floor. It can restore the surface back to its original luster or perhaps even add extra shine. As with buffing, you'll likely add another type of protective coating to the surface of your floor to help with the overall shine. 
Polishing makes your floor look and feel like new again at a fraction of the cost of replacing it. However, the machine can be difficult to operate to get your surfaces even, so be sure to leave it to the professionals. 
The Overall Difference
The overall difference is that polishing is more effective at getting rid of nicks and dents in the floor. Both use similar machines, but polishing the floor requires the pad to move at a much faster pace. Either one is a great option for deeply cleaning your floor or trying to spruce up your home overall. 
Keep in mind that it is possible to damage your floors while using these types of machines. It should be left to professionals to handle both buffing and polishing. When you are ready to contact professional cleaning services in Victoria, be sure to give Certified Green Cleaning a call! We can help with any and all of your floor care needs!